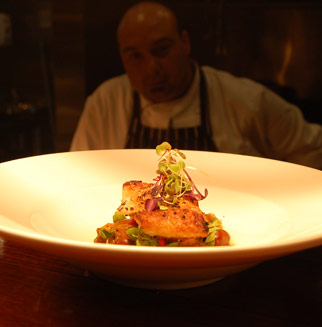 For the last nine years I've been operating restaurants for other people and have worked as an executive and head chef. I thought if I can do this for others I can do it for myself. We opened and response has been overwhelming..
What is it about Italian cuisine you enjoy?
It's very rustic and earthy. Italian cooking involves produce you can use at home. You can grow your own tomatoes, make your own sausages or cure your own meats. It's easy and flavorsome. I'm taking traditional dishes and methods and adding my modern twist on it. And you don't have to be Italian to be a good Italian chef, just look at Jamie Oliver..
What's the key to a good recipe?
The secret is to source the best produce and never compromise on quality. You can't beat fresh quality produce and passion is paramount. As a chef you have to love what you do.